Discussion Starter
·
#1
·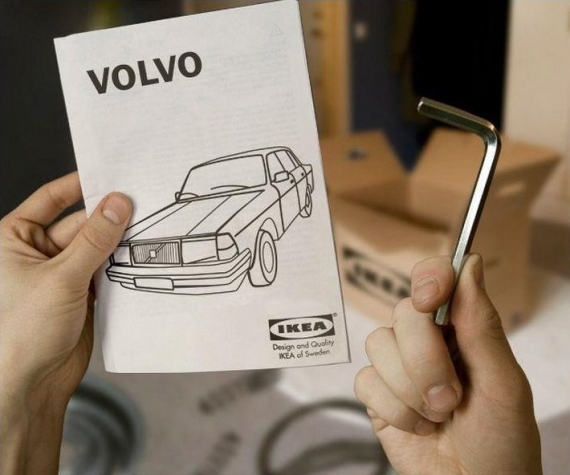 Thats right folks - its back! Volvos at Ikea 2009!
With over 74 vehicles signed up last year and nearly that many in attendance, lets try to push the 100 mark!
When: Saturday, September 12th 2009 from 11am to 3pm
Where:
-
400 Alan Wood Rd Conshohocken, PA 19428
This is in Suburban Philadelphia and is easily accessible from many highways. If you are in the Mid-Atlantic/Northeast this is an easy day trip!
Due to ample parking facilities inside and out this event is RAIN OR SHINE!
As before, you're welcome to bring your own food/non-alcoholic drinks (
Jim- Grill still up in the air, but I will let you know
), but reasonably priced food & drinks will also be available in Ikea's restaurant. We'll also have access to Ikea's restroom facilities.
So, let's savor some Swedish meatballs and end the Summer with some Swedish automotive pride.
Obvious Rules:
- No burnouts, drifting, excessive speed while on Ikea's property.
- No loud music/subwoofer demos(especially in the parking garage).
- No alcohol.
- Selling anything on Ikea's property is prohibited.
They were thrilled that we were coming back this year, so lets keep it that way!
Special Features (if you have something you want to mention here please email or PM me on Swedespeed):
P2 cup holder installation demo by Adam (Arthur C)
Much thanks to 95 T5R for cross posting this at Turbobricks and Volvospeed and to SL8Brick for organizing the original event!
If you have any questions or concerns feel free to contact me (Bender - aka Paul) via PM at Swedespeed or via email (mcginlep AT gmail DOT com)
Last year was a great chance for Volvo owners of all ages, from all boards, and with all types of Volvos to get together, connect, and cross the usual dividing lines. Thanks to everyone and lets make this year's event even better than the last!
Attending (please respond with your user name, real name, and car you are bringing):
1. Bender/Paul/S60 T5 and possibly the 240 Classic
2. JRL/Jim/Anything he wants
3. Firenice/Shane/242T
4. Oreo931/Adam/850T5R
5. Prezman26/Mike/850GLT
6. T5power/ Corey/ 98 S70 T5
7. bigmay850/Jon/850t
8. markdown/mark/s70 t5
9. AGISH/Jeff/855T or S60R
10. Chilledman/Justin/ The IKEA Volvo
11. Fake-R/Brett/854
12. vlvfreak/Dave/850R
13. M3ntos/John/S60R
14. Volvo D/Dan/S60 T5
15. MancUnited1/Rich/S60R
16. oshi/Aime/S60R
17. Forced5/Joe/S60R
18. Blubrik/Roger/probably my beater '90 244Ti
19. bdimag/Brian/not sure
20. Breadbox/Matt/'89 740 Wagon
21. HolyCrapItsDawson/Dawson/'91 244
22. Swedespeed960/Joe/960
23. lastoasis/keith/1990 244
24. oldduttyvolvo/Robert/88-740T
25. ZVOLVO240 / Will / 1991 244
26. FlyingTog/Peter/'97 965
27. Eli/Eli/81' 244ti
28. volvo940tuner/Ian/'90 744 TIC SE and '97 854R
29. *unregistered*/Man Ip/'96 854R
30. Jippi GLT-R/Jack/ 1996 855 GLT-R
31. --Aaron--/Aaron/1998 S70 GLT
32. xman03/Matt/S60R
33. bcheng4jc/ben/sonic S60R
34. Puredrive07/Jonathan/2007 S60R
35. Fasts60r/Mike/S60 R
36. GiRaff3/Bob/S60R
37. Rezin S60T5/Rob/S60 T5
38. bcheng4jc's sister/s40 T5 AWD
39. StarmanDXE/Ryan/S60 T5M
40. ArthuC/Adam/V70 T5 or S60R
41. Scott/S60cupholdeR
42. QnsMostWanted/David/S60R
43. crimnlmnded/mike/s60r - tentative